RiverDocs Converter Features Version 1.1
CSS features
Import your own existing CSS stylesheet during conversion or let the Converter generate one automatically. In either case, the CSS stylesheet will be incorporated in the published document.
Use CSS style settings to format text – change font, font size, colour and other attributes with a powerful, easy-to-use tool set.
The example shows how you can change the style of a title from a black, sans-serif font to a smaller, blue serif font (inset) by adding a new CSS style. You simply place the cursor inside the text element to be changed, click the New Style button and make the necessary settings in the dialogue box that opens.
Read more on CSS editing in our Help section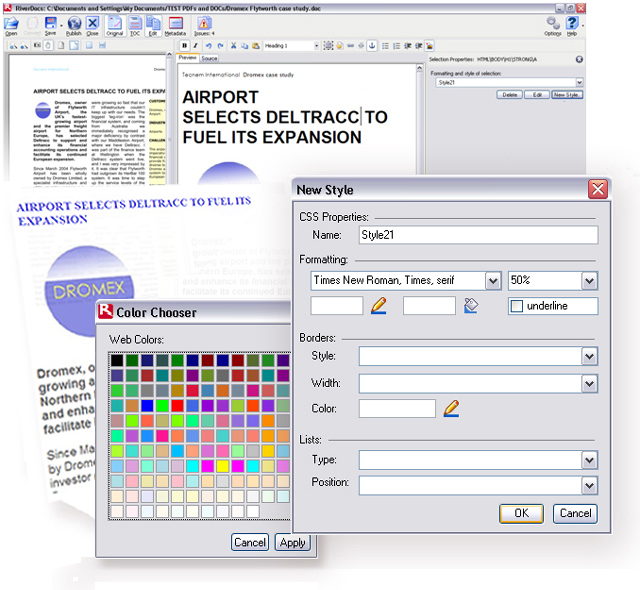 Using an applied CSS style to change the heading of a converted document from sans-serif black to serif blue