Streamline Web Publishing
RiverDocs Converter Server Edition™
RiverDocs Converter Server Edition is designed for large organisations that publish a substantial amount of documents on the Internet or an intranet.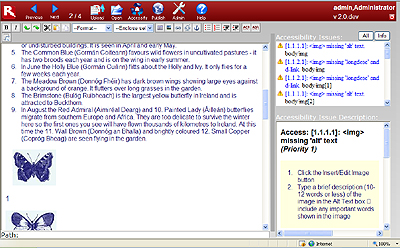 RiverDocs Converter Server Edition web client interface
There are no multiple desktop installations – staff use a RiverDocs 'thin client' web interface to upload, convert and publish documents, while document processing takes place on the RiverDocs server, which is integrated with the content management system. This minimises user support and keeps command and control of editing and conversion in the authoring area inside the firewall.
When a user uploads a document it is automatically converted and opened in the HTML view pane, where editing can be carried out. Staff can publish web-ready files directly to the CMS, or opt to save documents as zipped HTML files, which they can download to their local machine for editing.
The user client has the same patented software conversion engine as the Editor client of RiverDocs Converter Enterprise Edition™, and similar editing tools, omitting only the Editor client's screen capture and CSS editing features. All editing is carried out in a single view pane that can be switched to display the converted web page for WYSIWYG editing, or the source code.


Publish Document dialogue box, with HTML and ZIP publish options.
The administrator can access a special interface for remote management of user profiles and passwords.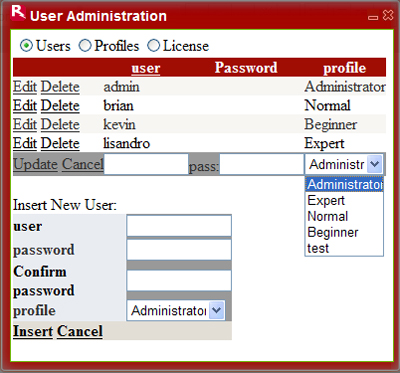 RiverDocs Converter Server Edition administrator interface, Users screen selected.


RiverDocs Converter Server Edition Upload Files dialogue box with Custom document type checkbox option.
Where an organisation is processing a large number of documents with uniform characteristics, RiverDocs can customise the automatic conversion process to eliminate all manual editing for that document type. Users simply select the custom option when converting.